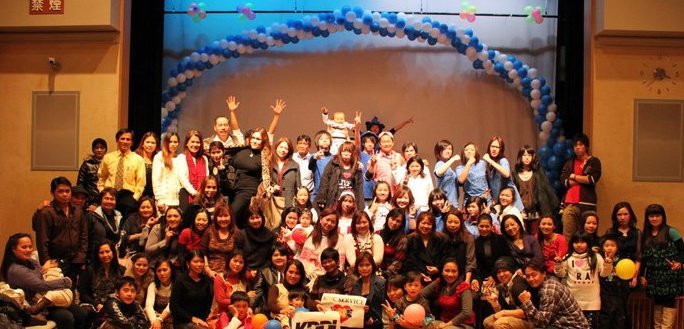 For almost ten whole months of preparation and anticipation, LOTHGM Japan celebrated its 20th anniversary on November 14, 2010. Attended by an estimated 800 participants (non-church members included), the Shounan Kouminkan Hall was literally jam-packed up to the brim. The unified efforts of the ushering ministry coming from LOTHGM Kashiwa (mother church), Gunma, Saitama, and Tokyo, resulted to a smooth and orderly flow of people in and out of the hall.


Our witty and dashing emcees, Pastor Marlon Catorce and Sis. Joselin Kobayashi, showed up a great teamwork as they facilitated the whole program with flying colors. Sis. Helen Koike's (Gunma) powerful opening prayer followed up by the combined musicality and grace of the LOTHGM Music Team and the Gunma Tambourine Dance Ministry all the more ignited the festive spirits of the crowd.

Pastor Monty Izon (the father of the LOTHGM community) delivered an encouraging message about how limitless, unchanging, and how big our GOD is for He remained faithful to His promises thus, LOTHGM reaching its 20th year of existence. This was preluded by a short film produced by the Media Ministry which showcased the individual growth of each LOTHGM outreach. Symbolically drawn from an epistle of Paul comparing every believer to a runner whose aim is to obtain the heavenly crown that will last forever.

The joyous event was graced by our special guest Mr. Gary Valenciano. The "walking miracle", our brother-in Christ, Mr. Pure Energy in the concert scene, has kept everyone on their toes as he passionately rendered song after song sharing his life testimony in-between. He is an inspiring picture of a surrendered life to Christ which also led many attendees to open up their hearts that day and accept Jesus as their personal Lord and Savior.

Truly, one of the outstanding highlights of the anniversary celebration.

Sis. Regina Alibutod (Gunma) led everyone to a thanksgiving/offertory prayer which also reminded all that this event would not be a success if not for all the sponsors whose generosity supported every detail of the program all the way.

This once-in-a lifetime experience just proved how amazing the Lord is as LOTHGM continues to enjoy the abundance of God's fruitful harvest. Through fervent prayer and Divine guidance, the church is envisioned to achieve a global impact in the years to come.

"As each part does its own special work, it helps the other parts to grow, so that the whole body is healthy and growing and full of love." (Ephesians 4:16)
By: LeilaniPeach Salinas Nakandakari